Jonathan C. Reiter
MEDIA ROOM BY STORY.KISSPR.COM
Stories:
News - Press Releases - Blogs
Bronx, New York / September 18, 2019 / -- According to a CBS News report, the rate of paid medical malpractice cases has dropped sharply over the past two decades, declining by 56 percent between 1992 and 2014.  This doesn't mean that medical malpractice cases have stopped happening. On the contrary, medical mistakes are now the third leading cause of death in the United States.  Even with ...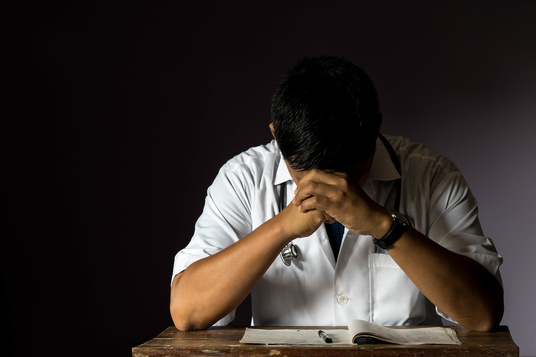 August 30, 2019
Manhattan, NY / August 30, 2019 / -- Alcohol is a leading cause of motor vehicle accidents. According to the Centers for Disease Control and Prevention (CDC), 29 people are killed in alcohol-related crashes every day. Considering the large size and heavy weight of semi-trucks, drunk driving crashes that involve semis are typically even more catastrophic than those involving regular cars. A f...
August 20, 2019
New York City, NY / August 20, 2019 / -- Attorney Jonathan C. Reiter, who has been featured in top publications such as CNN and Huffington Post, offers insight on the state of flying as a leading airline accident and personal injury lawyer. If you fly frequently, you might have had second thoughts about boarding a plane after the recent grounding of Boeing's 737 Max aircraft. Understandably,...
August 01, 2019
New York City, NY / August 1, 2019 / -- If you've been injured in an accident, you know that the emotional toll of an accident can often be just as serious and debilitating as the physical damage. In terms of receiving compensation for your injuries, calculating the damages for your physical injuries is generally a straightforward process. This is because you have medical bills and the time ...
July 25, 2019
Manhattan, NY / July 25, 2019 / -- Coming soon to a street corner near you: a tenfold increase in traffic cameras in New York City. According to media reports, NYC officials say the city's existing network of 2,000 traffic cameras has lowered the rate of pedestrian and motor vehicle accidents. However, critics say any safety enhancements could come with a loss of privacy, with the most vocal...
July 17, 2019
New York City, NY / July 17, 2019 / --- If you think you have been injured due to a doctor's negligence, you might have jumped on the internet and started seeing the phrase "informed consent." Some people may not be familiar with what this phrase means or the impact it could have on their case. In a medical setting, informed consent means that doctors have a duty to tell their patients about...
July 09, 2019
New York City, NY / July 9, 2019 / --  According to a Crain's New York Business report, the number of injuries on New York City construction sites was higher in 2018 than any other year since the start of the 2008 recession. The report states that the number of construction site accidents was already on track in October 2018 to surpass the 650 construction site accidents that occurred in 201...
June 27, 2019
Manhattan, NY / June 27, 2019 / -- For many people, anesthesia is one of the most frightening aspects of undergoing surgery. Understandably, the idea of being unconscious with a lack of control as doctors perform what is often an invasive or complicated medical procedure can be unnerving. On top of that, anesthesia is not without risks. If a doctor fails to properly monitor a patient, the pa...
June 19, 2019
New York City, NY / June 19, 2019 / -- It's not uncommon to hear people swear by their chiropractor. Back pain is an unfortunately widespread problem, with a study in 2010 ranking it as the third most burdensome health problem in the United States. People with chronic back or neck pain may have to take time off work, alter their lifestyle, or avoid doing hobbies they enjoy. With so many peop...
June 13, 2019
New York City, NY / June 13, 2019 /-- Summer is supposed to be a time for relaxing, vacationing, and getting a break from the daily grind. Unfortunately, warmer temperatures, outdoor activities and travel can lead to serious accidents and injuries.  In fact, some summer injuries are so common that people don't realize they could pursue an injury claim against the person or entity responsible...