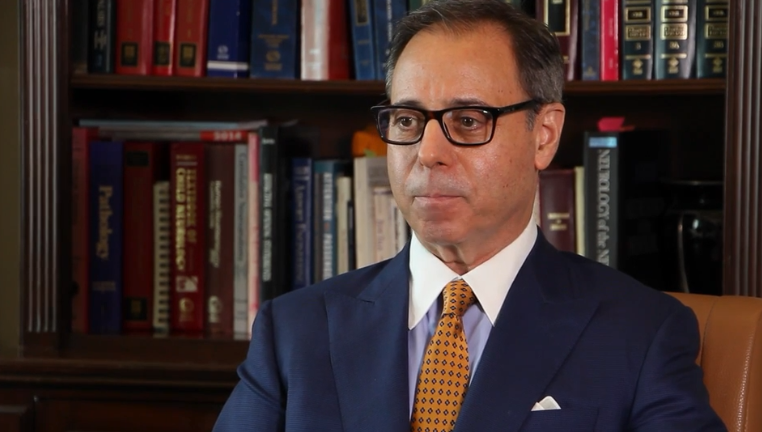 New York medical malpractice attorney explains surgical error in an interview with Super Lawyers
Jonathan C. Reiter talks about the consequences of surgical errors in an interview with Super Lawyers.
New York City, NY — New York City medical malpractice lawyer, Jonathan C. Reiter, explains the consequences of surgical errors in an interview with Super Lawyers.
Super Lawyers is an organization that aims to aid the public in their search for the right attorney, and provide a database of information from reputable lawyers. Being named a Super Lawyer involves an intensive multistep process, including nomination, independent research, and peer evaluation. By the end of the process, only the top five percent of lawyers in any area make the list. Reiter has been named a Super Lawyer every year since 2011. 
Reiter's team of attorneys are highly reputable in New York medical malpractice, having retrieved over $250 million in losses for victims of such cases. In the interview by Super Lawyers, Reiter, who is also recognized by the National Association of Distinguished Counsel as part of the Nation's Top One Percent, shares the kinds of surgical errors that may count as medical malpractice along with their consequences. 
"Surgical errors encompass a variety of different kinds of common problems," Reiter explains, "For example, the doctor cuts an organ or damages an organ that is not even being operated on, operates on the wrong side of the body, or leaves surgical instruments, pads, and other types of devices in the patient's body."
Reiter also explains what he calls false reassurance, where a patient feels that something isn't right, but medical professionals insist that everything is fine. This is often due to reluctance to admit that something has gone wrong, but can lead to catastrophic, even fatal, consequences for the patient, including worsening of their condition, or leaks and infection at the surgery sight. "These are all different kinds of surgical problems which can give rise to medical malpractice cases."
About Jonathan C. Reiter
Based in New York City, Jonathan C. Reiter and his experienced legal team fight for the rights of victims of medical malpractice, as well as wrongful injury and death. If you think you or a loved one has been the victim of medical malpractice, it is important to act quickly in speaking with a knowledgeable attorney, because these cases have a time limit. Contact Jonathan C. Reiter Law Firm, PLLC, to schedule your free consultation. 
Source:
https://video.superlawyers.com/new-york-metro/lawyer-video/personal-injury-medical-malpractice/attorney-jonathan-c-reiter-lists-surgical-errors-that-equate-to-medical-malpractice--law-firm-of-jonathan-c-reiter/443bbc21-e216-4da7-b4eb-e287cff094e8.html
Visit Jonathan C. Reiter law office at Manhattan, New York City here.
There is no offer to sell, no solicitation of an offer to buy, and no recommendation of any security or any other product or service in this article. Moreover, nothing contained in this PR should be construed as a recommendation to buy, sell, or hold any investment or security, or to engage in any investment strategy or transaction. It is your responsibility to determine whether any investment, investment strategy, security, or related transaction is appropriate for you based on your investment objectives, financial circumstances, and risk tolerance. Consult your business advisor, attorney, or tax advisor regarding your specific business, legal, or tax situation.