Jonathan C. Reiter
MEDIA ROOM BY STORY.KISSPR.COM
Stories:
News - Press Releases - Blogs
Perhaps more than any other city in the country, New York City is a city known for walking. In one of the busiest cities in the world, walking is often faster than driving, which is why there are so many pedestrians on the streets of NYC. What many people don't realize, however, is that the number of pedestrian deaths has increased dramatically in recent years. According to a 2017 NPR r...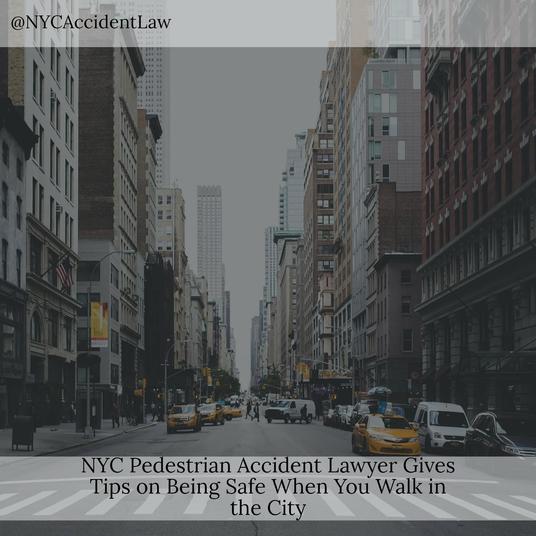 May 22, 2017
Canada has one of the best aviation safety rankings in the world, and Air Canada is widely considered one of the safest airlines to fly. However, a recent survey of aviation inspectors for Transport Canada reveals that budget cuts have left many Canadian aviation experts worried about the possibility of a future accident. Canadian Aviation Inspectors Worry Financial Cuts Could Put Passe...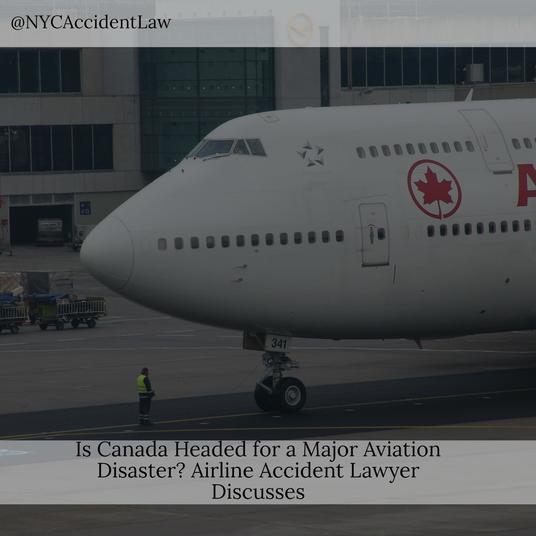 May 22, 2017
A new report includes the Brooklyn Bridge among thousands of "structurally deficient" bridges in the United States. According to the American Road & Transportation Builders Association (ARTBA), more than 55,000 bridges in the U.S. are in "poor or worse condition." The ARTBA says that the overall number of deficient bridges has declined in recent years, however, there are still tens of...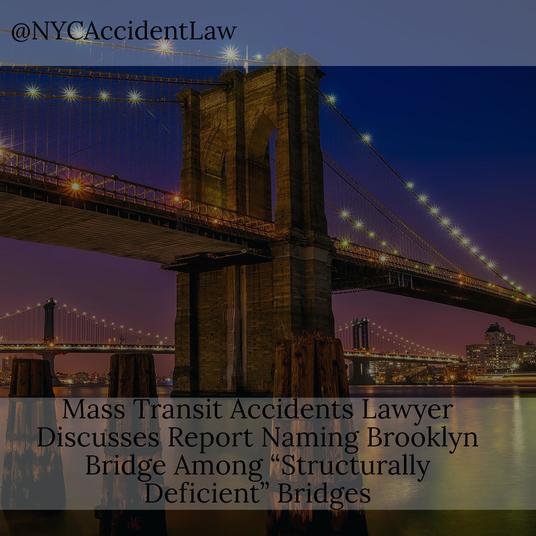 May 19, 2017
In a city as crowded as New York City, pickpockets and muggers are an unfortunate reality. Check any tourism website for any of the world's major cities, and you're likely to find ample advice about avoiding a mugger and staying safe on the city's streets. Recently, a "veteran thief" who estimates that he mugged over 100 people and is currently serving 25 years to life in a New York maxim...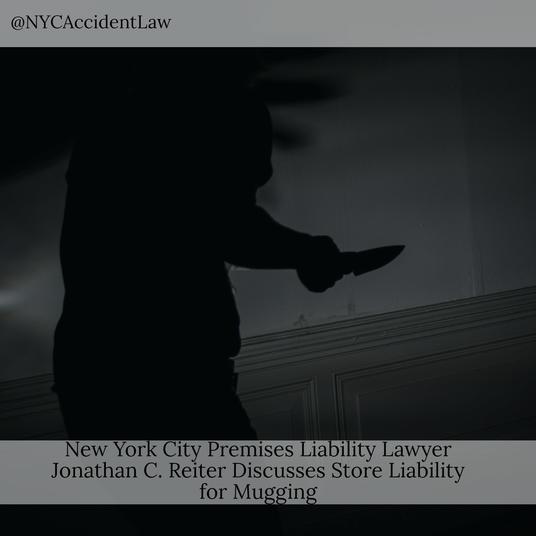 May 19, 2017
For the second year in a row, traffic deaths in the United States have increased. The New York Times reports that recently released data from the National Safety Council (NSC) shows that an estimated 40,200 people died in motor vehicle accidents in the U.S. in 2016 — a six percent increase from 2015. In 2015, motor vehicle deaths were up seven percent from the previous year. Combined, this ...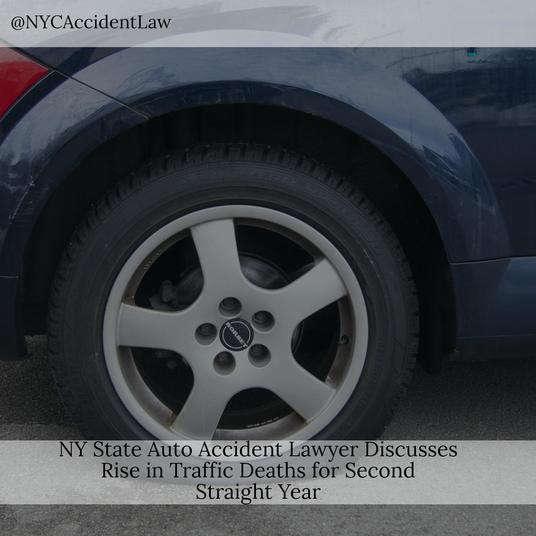 May 18, 2017
Just days after the 2017 New Year, a serious train crash injured at least 100 passengers in Brooklyn. According to a Chicago Tribune report, the accident, which involved the Long Island Rail Road (LIRR), occurred at 8:30 a.m. during the morning commute when the front of a "slow-moving train hit a bumping block as it pulled into Atlantic Terminal… left the tracks and smashed into a small s...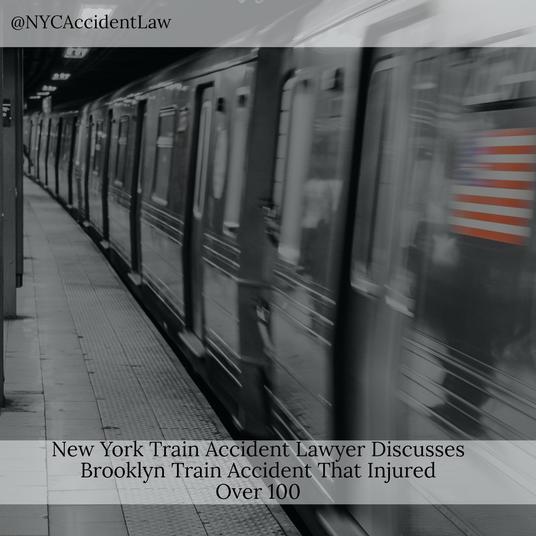 May 18, 2017
Hang gliders are a popular site in tourist destinations around the world—especially areas with an abundance of natural beauty and stunning scenery. From the Caribbean to the Big Apple, the winged craft give people a bird's eye view of the world below. In many cases, hang gliding companies offer rides in traditional hang gliders, as well as hang gliders pulled by boats on the water. But ju...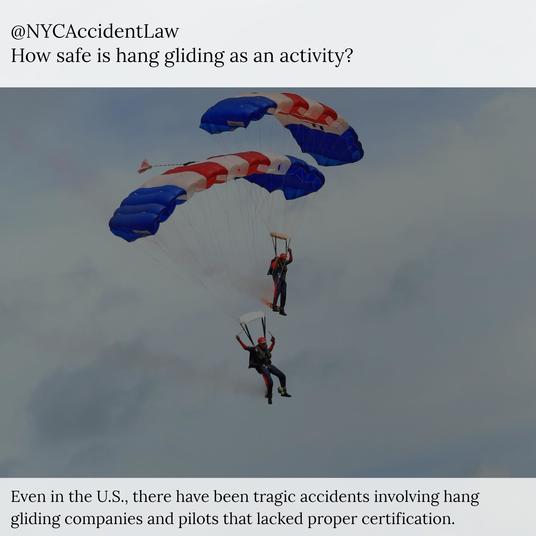 May 17, 2017
Recently, the NYC Department of Buildings released a report stating that a deadly crane collapse in February 2016 was caused by human error. The massive 565-foot crane crashed into the street, killing one man, injuring three pedestrians, and crushing several cars. The carnage extended over two city blocks. Emergency responders stated they were shocked that the accident didn't cause more dea...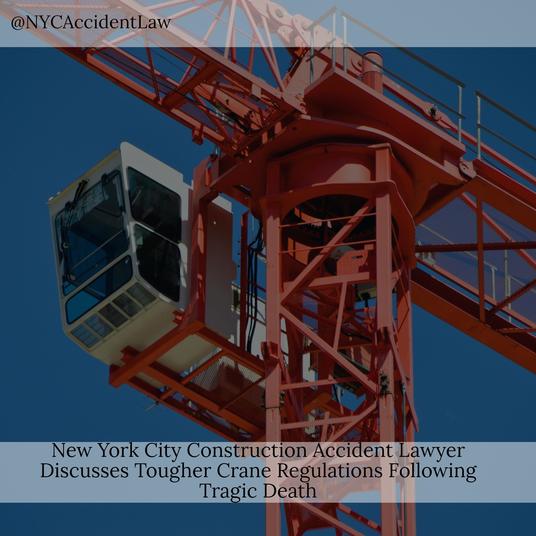 May 12, 2017
When most people think about aviation and airline travel, they automatically think of passenger airlines. However, cargo flights are in the sky just as often as airplanes that carry people, and the Federal Aviation Administration (FAA) has strict rules for the types of cargo these planes are permitted to have on board. Recently, the FAA cracked down on retail giant Amazon for flying hazar...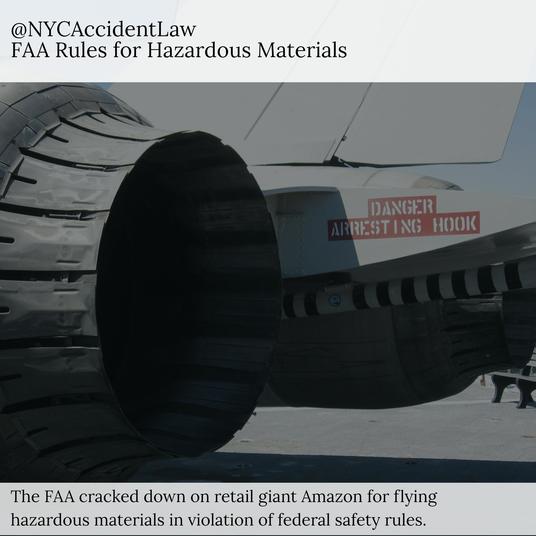 May 11, 2017
The Federal Aviation Administration (FAA) has said it will take no immediate regulatory action after a hot air balloon crash in Texas killed 16 people on July 30, 2016. If you have been hurt in any type of aircraft accident, or you have lost someone you love in an aviation crash, speak to a New York City airline accident lawyer as soon as possible. Despite Push, Regulators Say No New Ru...