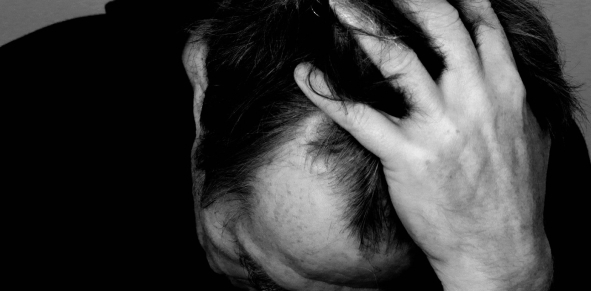 Medical Malpractice When a Psychiatric Patient Commits Suicide
When health professionals fail to conduct a suicide risk assessment, they can miss warning signs that a person is experiencing suicidal ideation.
When a loved one dies due to suicide, grieving family members and friends left behind are often left wondering if the death could have been prevented. In some cases, they may question whether the doctors or health professionals who treated their loved one missed warning signs or failed to provide adequate care and intervention. 
In these cases, it may be possible for survivors to obtain compensation for psychiatric medical malpractice. Family members should discuss their case with a New York City medical malpractice and wrongful death lawyer as soon as possible, as there are time limits for filing claims of this type. 
Suicide Is the Tenth Leading Cause of Death in the U.S.
According to the American Foundation for Suicide Prevention, suicide is the tenth leading cause of death in the United States. In 2017 alone, there were 1.4 million suicide attempts. Each year, twice as many Americans die by suicide than homicide. Up to 90% of people who take their own lives have a substance abuse mental health disorders, such as depression.  
With suicide being such a prominent health crisis, it is the duty of physicians and other healthcare professionals to ensure that their patients receive the proper standard of mental health and medical care. 
According to mental health experts, most suicides are preventable as long as the person receives timely care. Knowing this can be devastating to families who are looking for answers after a loved one's death by suicide.
Lapses in Medical Care That Can Lead to Suicide
Health professionals are trained to recognize the signs of potential suicide and to provide proper treatment. When a doctor or other health care worker first sees an emotionally disturbed patient, they should conduct a thorough suicide risk assessment. This is a process that involves gathering information about the individual's past and current thoughts about suicidal behavior, as well as getting a comprehensive picture of their current health and living situation. 
When health professionals fail to conduct a suicide risk assessment, they can miss warning signs that a person is experiencing suicidal ideation. They may overlook the fact that the individual has a suicide plan in place, or that the person is engaging in self-destruction behaviors, which are red flags for future self-harm.   
With a completed suicide risk assessment in place, doctors and health care professionals can then make a proper treatment plan for the patient. This can include a range of interventions that depend on the person's unique history and situation. Some possible treatment options include involuntary commitment to a psychiatric facility, prescription medication, therapy or counseling, or connecting with available social services providers in the community. 
Improper Medication in Psychiatric Cases
Psychiatric drugs can be extremely powerful. Unfortunately, some doctors prescribe these medications without thoroughly evaluating a patient. In one case, a man's doctor had prescribed the antidepressant Paxil for 10 years without seeing the man in person. When the patient started to feel his symptoms worsen, he contacted his doctor. The doctor, who was vacationing at the time, prescribed more medication over the phone. Tragically, the man later took his own life. 
In recent years, studies have also found links between long-term use of antidepressants and dangerous health problems, such as heart attacks and strokes. Additionally, some psychiatric drugs are associated with a higher risk of suicide in some patients. The problem is that doctors may prescribe these drugs without conducting frequent and proper follow ups with patients, causing doctors to miss the warning signs of suicidal thoughts and behaviors.   
Even when physicians and other health care staff complete an appropriate suicide risk assessment, other lapses in the duty of care can lead to a patient's suicide. In some cases, medical professionals release a person from treatment too early. There have also been cases in which doctors misdiagnosed a psychiatric disorder as some other kind of health condition or vice versa, causing the patient to go without critical medication or other care. 
Appropriate medical intervention is critical for preventing suicide, as people who receive appropriate intervention and care are far less likely to attempt suicide than those who go without proper care.

If you have lost a loved one to suicide due to improper psychiatric treatment, it's important to discuss your options with a New York City medical malpractice and wrongful death lawyer as soon as possible.   
Sources:


This news has been published for the above source. Kiss PR Brand Story Press Release News Desk was not involved in the creation of this content. For any service, please contact https://story.kisspr.com.