Jonathan C. Reiter
MEDIA ROOM BY STORY.KISSPR.COM
Stories:
News - Press Releases - Blogs
Hang gliders are a popular site in tourist destinations around the world—especially areas with an abundance of natural beauty and stunning scenery. From the Caribbean to the Big Apple, the winged craft give people a bird's eye view of the world below. In many cases, hang gliding companies offer rides in traditional hang gliders, as well as hang gliders pulled by boats on the water. But ju...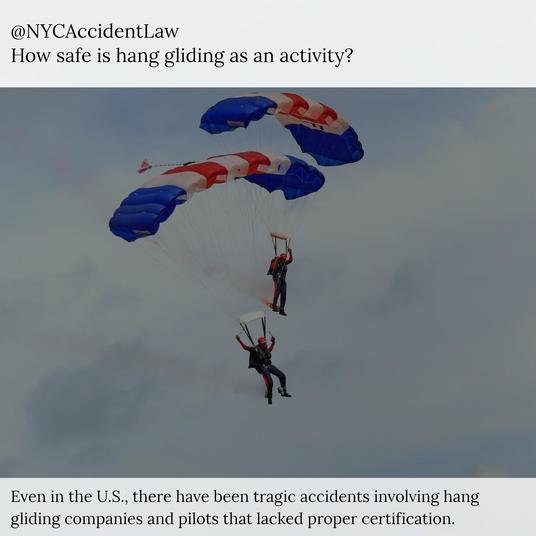 May 17, 2017
Recently, the NYC Department of Buildings released a report stating that a deadly crane collapse in February 2016 was caused by human error. The massive 565-foot crane crashed into the street, killing one man, injuring three pedestrians, and crushing several cars. The carnage extended over two city blocks. Emergency responders stated they were shocked that the accident didn't cause more dea...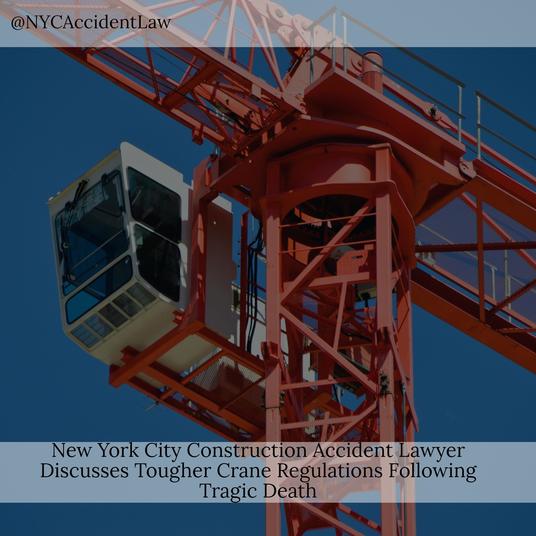 May 12, 2017
When most people think about aviation and airline travel, they automatically think of passenger airlines. However, cargo flights are in the sky just as often as airplanes that carry people, and the Federal Aviation Administration (FAA) has strict rules for the types of cargo these planes are permitted to have on board. Recently, the FAA cracked down on retail giant Amazon for flying hazar...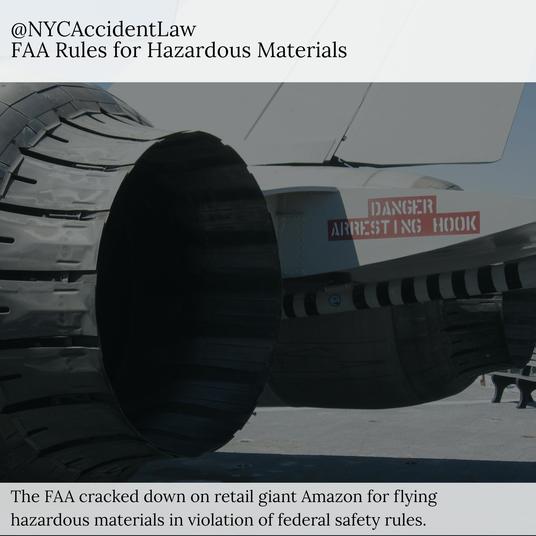 May 11, 2017
The Federal Aviation Administration (FAA) has said it will take no immediate regulatory action after a hot air balloon crash in Texas killed 16 people on July 30, 2016. If you have been hurt in any type of aircraft accident, or you have lost someone you love in an aviation crash, speak to a New York City airline accident lawyer as soon as possible. Despite Push, Regulators Say No New Ru...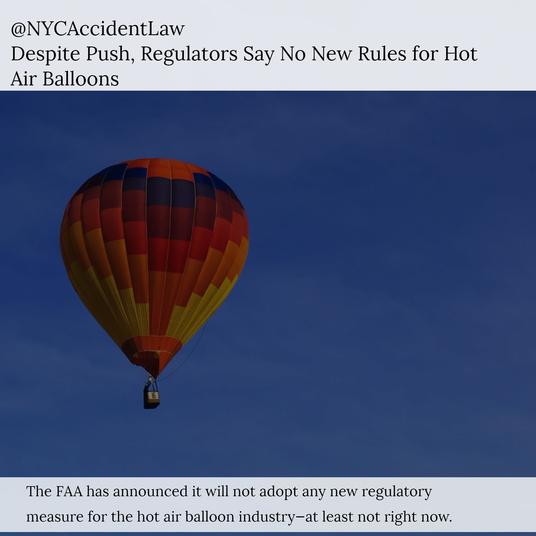 May 10, 2017
Although many people associate brain injuries with contact sports, the reality is that traumatic brain injuries (TBIs) are caused by a variety of accidents. According to the Centers for Disease Control and Prevention (CDC), 1.7 million Americans suffer a TBI every year. These injuries are caused by car accidents, slips and falls, playground injuries, and many other types of accidents. TBI...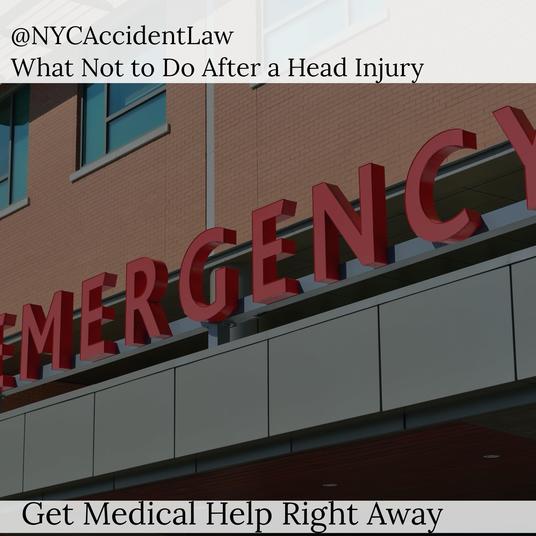 May 09, 2017
Aviation accidents are complicated cases that typically involve both state and federal law says New York Aviation Accident Lawyer Jonathan C. Reiter If you plan on visiting Disney World or any other Disney-owned resort or theme park soon, look up—you're likely to see a drone whizzing above. In November 2016, Disney won approval from the Federal Aviation Administration (FAA) to use drone...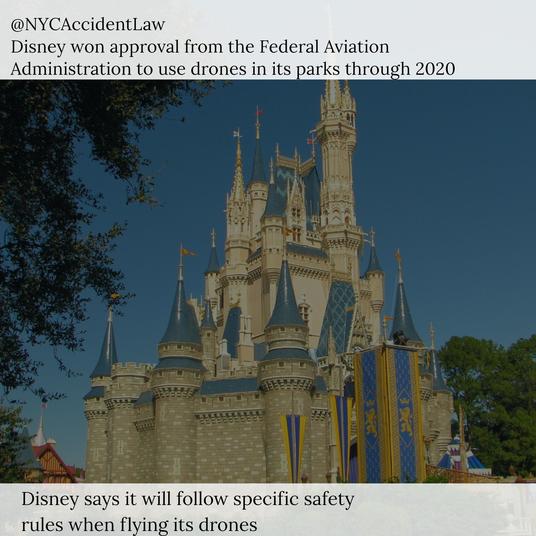 May 08, 2017
These days, stories about millennials are just about everywhere you look. Although the parameters vary, the millennial generation is estimated to include those born between roughly 1982 and 2004. As the largest living generation — now numbering close to 80 million — millennials are powerful consumers who make up the bulk of today's workforce. According to a recent AAA study, this is probl...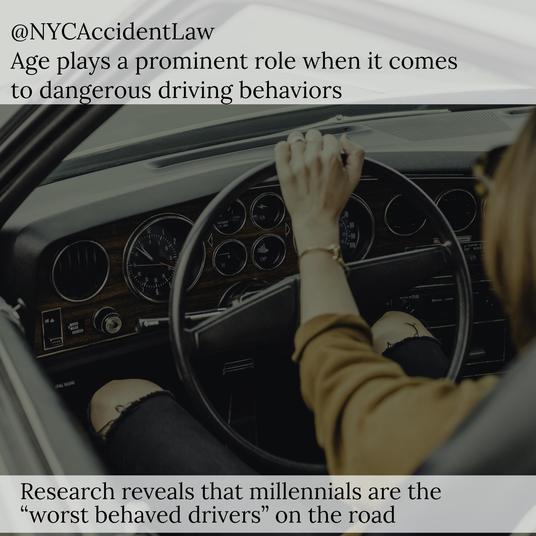 April 14, 2017
In just a few short years, single-serve pod coffeemakers have replaced standard coffee machines in many offices and homes across the country. Recently, however, the Consumer Product Safety Commission (CPSC) announced that Keurig, one of the most popular brands of pod coffee machines, will pay $5.8 million in penalties for failing to report a burn risk it knew about. CPSC Says Keurig Knew ...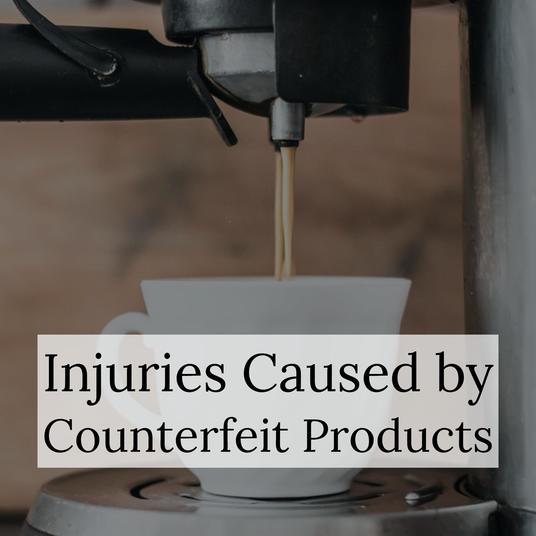 April 12, 2017
Most people ride escalators without giving much thought to safety. Compared to elevators, the "moving stairs" of escalators tend to seem relatively benign. However, a number of recent escalator accidents has brought new attention to the very real dangers posed by escalators. Recently, an escalator in a busy Hong Kong shopping mall unexpectedly reversed, injuring 18 people. One man suffere...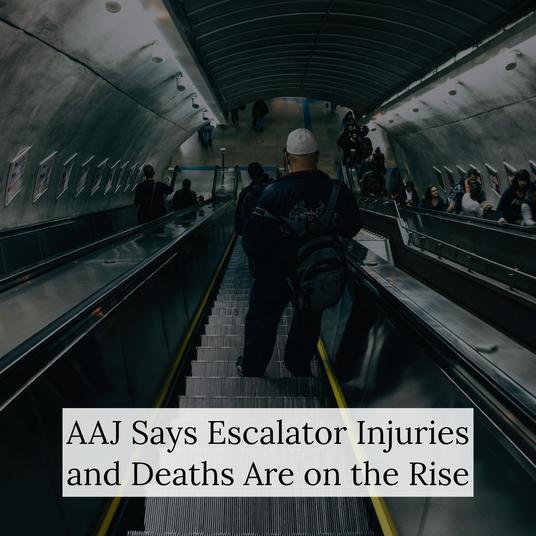 April 11, 2017
According to a newly released joint report from the New York City Department of Health and the Department of Transportation, individuals in poorer areas are more likely to be struck and killed by a motor vehicle. In fact, the report found that pedestrian deaths are an astounding three times higher in economically challenged neighborhoods compared to more affluent areas of the city. Pede...