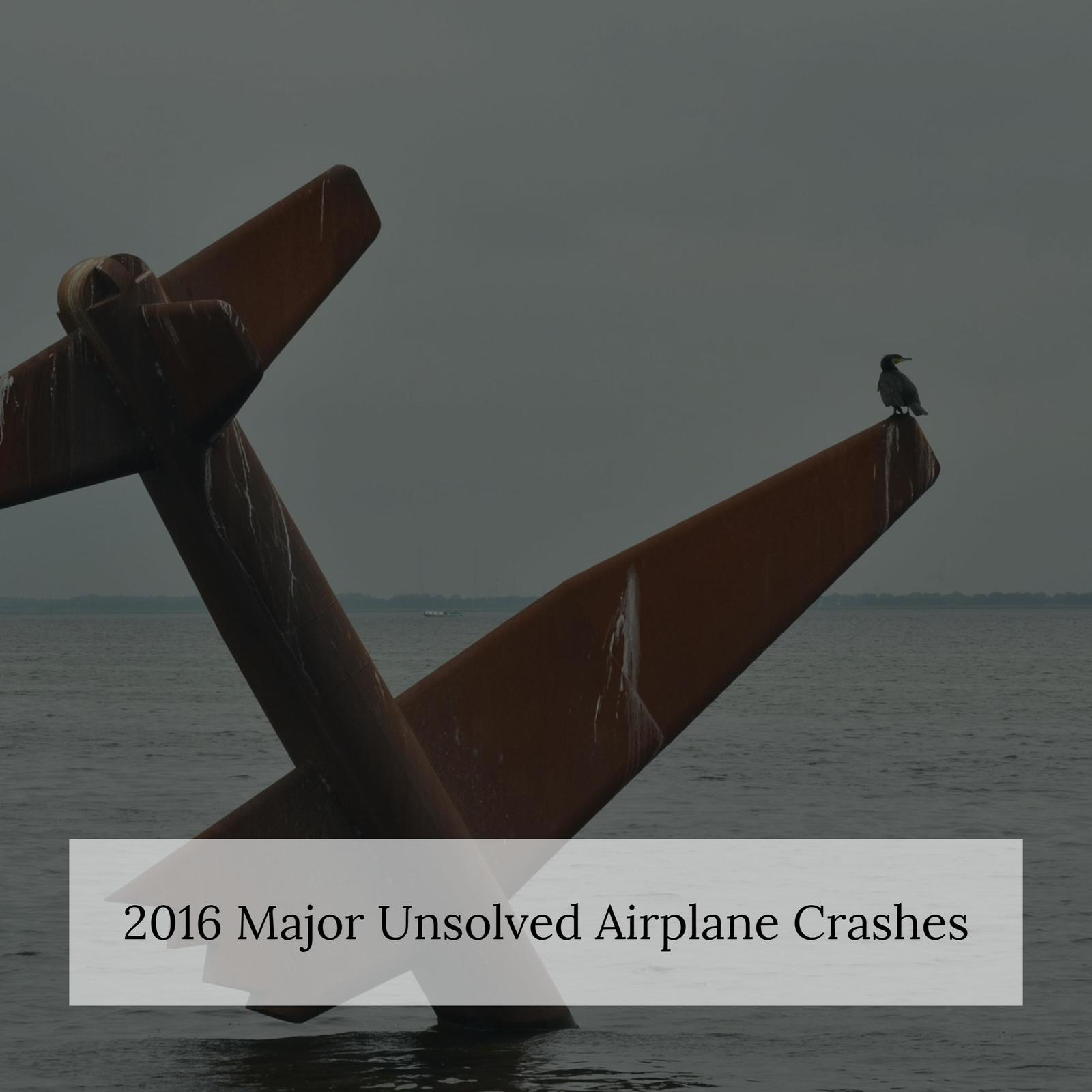 NY Aviation Accident Lawyer Discusses 2016 As The Year Of Unsolved Plane Crashes
It is important for the global aviation industry to know why accidents happen
As the New Year gets underway, it's customary to reflect on the previous year. 2016 was a busy year with plenty of ups and downs. Unfortunately, it was also a bad year for aviation accidents. Specifically, there were numerous unsolved plane crashes, including Malaysia Airlines Flight 370, which was lost in 2014.
New York City aviation accident lawyer Jonathan C. Reiter explains, "Aviation accidents — especially a large scale accident like Flight 370 — are devastating because they result in such a large loss of life. For many families who lose someone in an airline crash, knowing why the crash occurred is just one way to bring some sense of closure. As the crash approaches the three-year mark, these families are still left to wonder what happened, which can intensify their grief."
A total of 239 people were killed on Flight 370. Three countries — China, Malaysia, and Australia — are in charge of investigating the crash, and all three nations have stated they will stop searching for wreckage in January 2017 unless they discover new leads in the investigation. Aviation experts, including the president of the Australian Federation of Air Pilots, have said they're opposed to calling off the investigation, as it's important for the global aviation industry to know why accidents happen.
Other Major Crashes That Have Gone Unsolved
There were also other major aviation disasters that remained unsolved in 2016. For example, investigators still disagree over what caused the explosion of a Metrojet A321 that killed 224 people. The jetliner exploded over the Sinai Peninsula during a flight bound for St. Petersburg, Russia. Russian investigators determined that the disaster was an act of terrorism, however, Egyptian officials dispute this.
A May 2016 crash of an Egyptian plane that claimed the lives of 66 people has also been scrutinized. The flight crashed into the Mediterranean after taking off from Paris. French investigators reject the possibility of a bomb being smuggled through a French airport, while Egyptian investigators claim that traces of explosives were found on the bodies of some of the victims.
Although the U.S. is not involved in any of these crash investigations, a representative from the National Transportation Safety Board (NTSB) commented on the problems that sometimes occur during aviation investigations in other countries, where political motives can skew the results. He stated that the U.S. and other Western countries have laws in place "designed to keep politics out of air crash investigations. But that is not the case in much of the rest of the world."
Media Contact:
Airline accident lawyer Jonathan C. Reiter. T: 866-324-9211. 
Jonathan C. Reiter Law Firm, PLLC
The Empire State Building
350 5th Avenue #6400
New York, NY 10118
Content Disclaimer: 
The above review statements are those of the sponsor (Source of content) and do not necessarily reflect the official policy, position or views of the content publisher. The content distribution company is therefore not responsible for the content and its authenticity and legal standing of the above subject matter. Each individual is required to exercise its content when making a purchase from the above offer. The information does not constitute advice or an offer to buy. Any purchase made from the above press release is made at your own risk. Editorial merit of this content is subject to news publisher and its downstream partners. Consult an expert advisor/health and professional advisor before any such purchase. Any purchase made from this link is subject to the final terms and conditions of the website's selling as mentioned in the above as source. The content publisher and its downstream distribution partners do not take any responsibility directly or indirectly. If you have any complaints or copyright issues related to this article, kindly contact the company this news is about.  
DISCLAIMER of Liability. IN NO EVENT SHALL OUR PR COMPANY BE LIABLE OR RESPONSIBLE TO YOU OR ANY OTHER PERSON FOR ANY DIRECT, INDIRECT, INCIDENTAL, CONSEQUENTIAL, SPECIAL, OR EXEMPLARY DAMAGES OF ANY KIND, INCLUDING WITHOUT LIMITATION, LOST PROFITS OR LOST OPPORTUNITIES, EVEN IF ADVISED OF THE POSSIBILITY OF SUCH DAMAGES IN ADVANCE AND REGARDLESS OF THE CAUSE OF ACTION UPON WHICH ANY SUCH CLAIM IS BASED, INCLUDING, WITHOUT LIMITATION, ANY CLAIM ARISING OUT OF OR IN CONNECTION WITH ANY OF THE CONTENT, INCLUDING, WITHOUT LIMITATION, AUDIO, PHOTOGRAPHS, AND VIDEOS, OR OF THE ACCURACY, RELIABILITY, OR LEGALITY OF ANY STATEMENT MADE IN OR OMITTED FROM ANY advertisement, sponsorship, endorsement, testimonial, opinion, or other product-related or service-related statement or review appearing in the Websites or in ANY post or article distributed via the Websites.