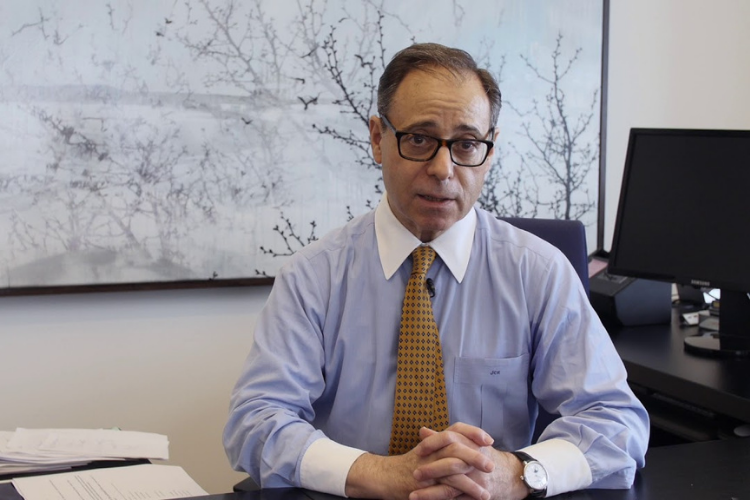 Jonathan C. Reiter, a NYC Medical Malpractice Attorney, offers a website resource on Medical Misdiagnosis of Chiari malformations
The uncommon congenital defect involving malformation of the base of the skull can cause severe impairments and is often missed by medical professionals.
New York City based City medical malpractice lawyer Jonathan C. Reiter sheds light on the medical misdiagnosis of Chiari malformations. 
Chiari malformation occurs when the base of the skull is too small, or otherwise misshapen, leading part of the cerebellum to protrude through the opening at the base of the skull. Because the cerebellum is responsible for balance, posture, speech, movement, fine motor skills, and more, even the mildest forms of Chiari malformation can cause significant impairment.
Jonathan C. Reiter, a New York City medical malpractice attorney who has years of experience with Chiari malformation cases, provides a detailed explanation of the symptoms, diagnosis, treatment, and prognosis of Chiari malformation to aid public understanding of the condition.
Chiari malformation, as Mr. Reiter explains, is diagnosed in four types, with Type I considered the most mild and Type IV considered the most severe. These classifications are based on how much cerebellar tissue extends into the spinal canal. Signs of Chiari malformation can include speech abnormalities, abnormal eye movement, loss of balance, and stumbling, swaying, or other abnormal walking.
Type I Chiari malformation can be managed medically, although corrective surgery produces the best long-term outcomes. Types II and III must be treated surgically, while babies born with Type IV Chiari malformation rarely survive beyond infancy.
Chiari malformation is diagnosed using advanced imaging techniques such as MRI, as well as further tests such as analysis of cerebrospinal fluid movement patterns to rule out other potential causes of symptoms. All patients diagnosed with Chiari malformation should be offered corrective surgery to produce the best outcome. Missed or delayed diagnoses, or failure to offer adequate procedures, can have a major negative impact on a patient's life.
"When a physician fails to properly diagnose Chiari I malformation, the patient's symptoms may continue to progress and the chances of successful surgical management may become significantly diminished," says Mr. Reiter. "In such a case, the physician may be held responsible for malpractice. Depending upon the severity of the patient's injuries, damages may be assessed for pain, suffering, loss of enjoyment of life, loss of earnings and medical expenses."
Read the full article on Chiari malformation misdiagnosis here.
About NYC Personal Injury Lawyer Jonathan C. Reiter Law Firm, PLLC
When your story is a medical tragedy discuss your case with NYC Medical Malpractice Lawyer, Jonathan C. Reiter

Building strong, compelling legal cases takes hard work, determination and a high level of professionalism. The attorneys and support staff who work at Jonathan C. Reiter Law Firm, PLLC have all these traits. Put the power of a compassionate, experienced New York City attorney to work for you. Contact us. Call (212) 736-0979 and schedule a free consultation. We're here for you when you need us most. We will not rest until justice is served. https://www.jcreiterlaw.com/
Jonathan C. Reiter Law Firm, PLLC
Empire State Building
350 5th Ave #6400
New York, NY 10118
Phone: 212-736-0979
Related Resources by Jonathan C. Reiter Law Firm, PLLC
New York Medical Misdiagnosis Lawyer, Attorney - Jonathan C. Reiter
How Can a Lawyer Help Me With My New York Misdiagnosis Case